Written by B
So, like J I am also a very pale person.  But, whereas J is very warm toned, I am extremely cool toned.  I'm what someone once affectionately referred to as "milky Irish blue."
My pale skin journey has led me to try and find the palest foundations ever.  And, as a person who loves a good bargain, I tend to stick to drugstore foundations.  Below you will find my favorite drugstore foundations.
Please keep in mind none of these are a PERFECT match for me, I seem to have an unusual skin tone.  Most of the time I have to blend down my entire neck, as my face and chest match better and my neck is this weird white plain in-between hahaha.
Maybelline Fit M Shine-Free Foundation Stick – 110 Porcelain
This is probably the one I reach for the most, as it is the easiest for me to apply and it blends out well enough.  This is the foundation I get when I'm on the go and don't have a lot of time to contour but I want a decent base for a little blush and/or highlight.  The finish is matte, but not smoothly, like it feels tacky to the touch until you finish it with a little setting powder.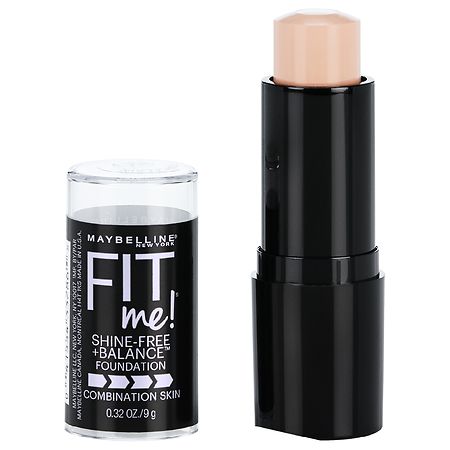 CoverGirl Outlast Stay Fabulous 3-in-1 Foundation – 805 Ivory
I ran out of this foundation sometime ago and have been meaning to grab it again from my local Ulta or Walgreens.  While I cannot wear this foundation every single day, I think two to three days a week at most is good. (My skin tends to break if I CoverGirl wear foundation more than 3 days in a row, no matter how much I may vigorously cleanse.)  The finish is demi-matte and wears really well.  It also oxidizes so it will settle to be even lighter than in the bottle.
Revlon Colorstay Foundation (Oily/Combo Skin) – 110 Ivory

THIS FOUNDATION is the best, THE BEST, at staying on through my sweat on a hot summer's day.  Honestly, if I didn't like wearing a thicker foundation in the winter, I'd wear this year round, it's THAT good.  I love it, the only complaint I have is that it wears a TINY bit around my nose as well, but touch-ups work well.
Revlon Colorstay Whipped Crème Foundation – 110 Ivory
A tiny bit lighter than it's liquid equivalent. This is a FULL coverage foundation. I wear this ONLY in the winter because it's so thick. (By winter I mean late September to end of March or so. Aka, when it's cold.)  Stays on longer on my forehead and cheeks than it's liquid equivalent but again, thicker foundation, so it requires more work.  And sometimes I'm lazy.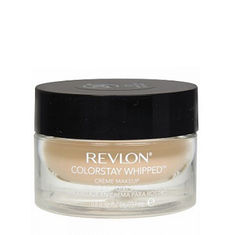 That's it, those are the drugstore foundations I use.  When I find another I love I'll let y'all know.  Thanks for reading!